Leadership Team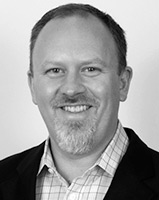 Bill Carmody
Chief Executive Officer
Bill Carmody is the CEO of Trepoint. He was a founding partner and CMO of Seismicom, a leading brand promotions agency. He is the acclaimed author of the book "Online Promotions," and has contributed to various marketing publications. Bill has presented at dozens of industry conferences and tradeshows across the globe. Bill is passionate about integrating wireless, online, sponsorship, events, and traditional marketing disciplines.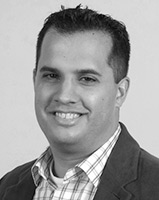 Brian De La Torre
EVP, Creative
Brian began his career at MMG Worldwide, where he spearheaded countless branding and creative campaigns in the travel and hospitality industry. Client work included Missouri Tourism, Starwood Hotels, and a number of casinos, such as Argosy and Boomtown in Shreveport, Louisiana. In 2005, Brian formed DeLaTorre Creative Group, a design firm specializing in identity development and Web site design. Over the past four years, Brian has worked on a number of Web projects, creating the designs for sites such as The Cosmosphere, Shawnee Convention, and Visitor's Bureau and Liberty Hospital. He has also worked on a variety of branding projects in the restaurant industry, such as The Mixx and Martini Corner. At Trepoint, Brian De La Torre has worked on AdornBrides.com, FearlessWebSweeps.com, and a number of designs for AOL micro sites.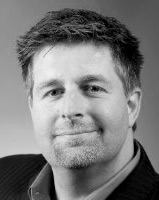 Len Devanna
EVP, Account Service and GM of  the San Francisco Office
Len offers over 22 years of digital innovation experience at Fortune 500 brands. During his career, he's helped companies with all aspects of their digital ecosystem, including strategy development, social, and digital transformation, enterprise collaboration, engagement marketing and social brand management. His work has been highlighted in numerous publications, including Harvard Business Review, Boston Business Journal, Social Business – Smart Business, and The Executive's Guide to Social Strategy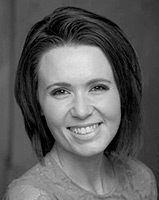 Molly Reynolds
President of Public Relations
Molly Reynolds brings a diverse, holistic approach to public relations, having been a Chief Marketing Officer for three successful start-ups. Previous clients have included award-winning technologies, major beauty brands, international non-profits, and government institutions. In recent years, she has written for Yahoo!, AOL, and Everyday Health and continues to be a marketing columnist for INC and The Huffington Post.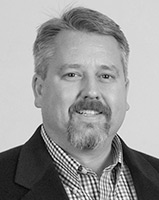 Bert Stouffer
EVP, Production and GM of the Kansas City Office
Bert has over 4 years of experience at Trepoint, he is responsible for all creative and production activities. An entrepreneur with corporate leadership expertise, Bert's experience includes business process development, IT project management and program management in diverse industries including central banking, wireless communications, healthcare enterprise software and e-commerce. His previous employers include the Federal Reserve Bank of Kansas City, Sprint, Cerner and Adorn, a venture-backed start-up he founded.