Analytical. Innovative. Accountable.
Who is your ideal customer and what do they need most? What is your irresistible offer? Why should anyone care if your business succeeds?
By starting with the most important questions, Trepoint is able to help ensure you attract and retain your ideal customers. As your business grows and evolves, you need a partner whose main focus is to meet your challenges and exceed expectations.
At Trepoint, our goal is to help Challenger Brands put their names at the forefront. How do we achieve this? By utilizing a winning trifecta of brilliant creative, analytical expertise, and marketing technology. This combination provides your brand the opportunity to have instant, successful navigation through the ever-changing waters of digital and mobile advertising, social media marketing and brand strategy.
We understand the impact of every dollar you invest in marketing. We do not believe in shortcuts nor expending superfluous amounts of resources. We are committed to creating measurable, positive results that deliver on the key performance indicators we establish together.
Large enough to tackle any business challenge, yet agile enough to adjust on the fly, there's a reason why driven CPG, technology and entertainment companies have blazed their own trail and maximized their marketing investments with Trepoint at the helm.
LEADERSHIP TEAM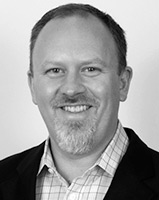 Bill Carmody
Chief Executive Officer
Bill Carmody is the CEO of Trepoint. He was a founding partner and CMO of Seismicom, a leading brand promotions agency. He is the acclaimed author of the book "Online Promotions," and has contributed to various marketing publications. Bill has presented at dozens of industry conferences and tradeshows across the globe. Bill is passionate about integrating wireless, online, sponsorship, events, and traditional marketing disciplines.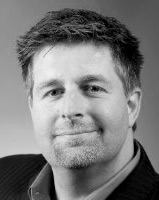 Len Devanna
President
Len offers over 22 years of digital innovation experience at Fortune 500 brands. During his career, he's helped companies with all aspects of their digital ecosystem, including strategy development, social, and digital transformation, enterprise collaboration, engagement marketing and social brand management. His work has been highlighted in numerous publications, including Harvard Business Review, Boston Business Journal, Social Business – Smart Business, and The Executive's Guide to Social Strategy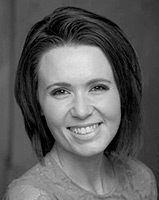 Molly Reynolds
EVP of Content Marketing
Molly Reynolds brings a diverse, holistic approach to public relations, having been a Chief Marketing Officer for three successful start-ups. Previous clients have included award-winning technologies, major beauty brands, international non-profits, and government institutions. In recent years, she has written for Yahoo!, AOL, and Everyday Health and continues to be a marketing columnist for INC and The Huffington Post.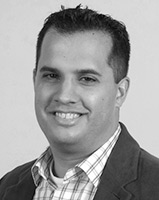 Brian De La Torre
EVP, Creative
Brian began his career at MMG Worldwide, where he spearheaded countless branding and creative campaigns in the travel and hospitality industry. Client work included Missouri Tourism, Starwood Hotels, and a number of casinos, such as Argosy and Boomtown in Shreveport, Louisiana. In 2005, Brian formed DeLaTorre Creative Group, a design firm specializing in identity development and Web site design. Over the past four years, Brian has worked on a number of Web projects, creating the designs for sites such as The Cosmosphere, Shawnee Convention, and Visitor's Bureau and Liberty Hospital. He has also worked on a variety of branding projects in the restaurant industry, such as The Mixx and Martini Corner. At Trepoint, Brian De La Torre has worked on AdornBrides.com, FearlessWebSweeps.com, and a number of designs for AOL micro sites.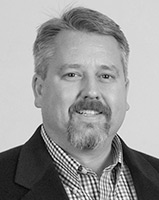 Bert Stouffer
EVP, Production and GM of the Kansas City Office
Bert has over 4 years of experience at Trepoint, he is responsible for all creative and production activities. An entrepreneur with corporate leadership expertise, Bert's experience includes business process development, IT project management and program management in diverse industries including central banking, wireless communications, healthcare enterprise software and e-commerce. His previous employers include the Federal Reserve Bank of Kansas City, Sprint, Cerner and Adorn, a venture-backed start-up he founded.
AS SEEN ON
LOCATIONS
NEW YORK
315 W 36th Street, 10th Floor
New York, NY 10018-6527
(646) 867-2252
KANSAS CITY
1800 Baltimore Ave., Ste 400
Kansas City, Missouri 64108
(816) 629-1402
SAN FRANCISCO
170 Columbus Ave., Ste 120
San Francisco, California 94133
(415) 967-7514